Ready for some more daubing? This time we have prepared a cool pack of ancient reptiles – free dinosaurs do a dot printables for your young ones to have fun with.
Dinosaur Game Printable. First of all, I want to highlight our very own dinosaur board game printable. It is free, it is a lot of fun and it is easy to assemble and play with your kids. Come and download it here: How to Make a Dinosaur Board Game Printable for Kids. Printable Dinosaur Activities. This free printable game set includes six game cards and a calling card sheet featuring a variety of dinosaurs. DINOSAUR BINGO You can head over to Wondermom Wannabe and print off your Dinosaur bingo game today and get busy having fun as a family.
Dinosaurs Do a Dot Printables
Grab your favorite daubers, because we have created new and free dinosaurs do a dot printables.
Have fun making dots and encourage your kids to choose the markers they see fit for these majestic creatures.
Coloring with dot markers is a perfect way to practice fine motors skills and hand-eye coordination while having fun at the same time.
The pack comes in two printable versions – a black and white (printer friendly) one and a pre-colored one.
If you kids prefer coloring by themselves then, of course, choose the first version of the pack.
Page 1
Page 2
Page 3
Page 4
If you want to make the fun last longer, we recommend to laminate the pages and use dry erase markers for coloring the dots.
Each version of the printable includes 4 unique dinosaurs (a brontosaurus, a stegosaurus, a tyrannosaurus – also called a T-Rex, and a pterodactylus).
Ready to give these fun Dinosaurs do a dot printables a go? Just print and have fun with your kids.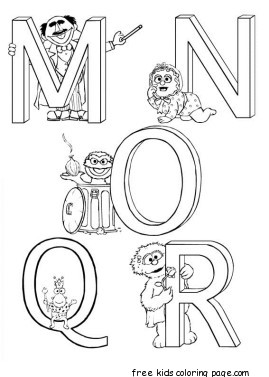 You can get a black and white version here –Dinosaurs Do a Dot Black and White Printable
And a full colored version here –Dinosaurs Do a Dot Color Printable
Awesome Resources From Shop:
More Fun Learning Printables for Preschool and Kindergarten
Counting to 3 Worksheets – let's count up to three!
Free Printable Dinosaur Bingo Cards
Ten Frames Flash Cards – count some more.
Alphabet Worksheets – enjoy learning ABC's the fun way.
Printable Alphabet Book – ABC's freebie.
Alphabet Mazes – solve the mazes.
Weather Flash Cards Freebie – let's learn about the weather.
Dot Daubers We Love
*affiliate links*
Do-a-Dot-Art! Markers – these are really great! Tried and tested by many educators and parents.
Dinosaur Bingo Printable
Dauber Dawgs – we are also fans of these. Such a fun name too don't you think?
Related Posts
Dinosaur Bingo is the perfect game to play with kids who love all things prehistoric! This printable bingo game is great when you need activities for kids on a hot summer day.
INTERESTING DINOSAUR FACTS
While the kids are playing this printable dinosaur bingo game you can share some fun dinosaur facts with them between calls.
I don't think dinosaurs will ever go out of style. There always seems to be a new Jurassic Park movie coming out every few years to keep the craze going.
Here are some interesting dinosaur facts to share with your bingo players:
Velociraptor means speedy thief.
The T-Rex bite is supposedly more than twice as powerful as a lion's bite.
There have been dinosaur skulls found that are as long as a car.
Dinosaur remains have been found on all continents.
The first Stegosaurus skeleton was found in Colorado.
Meat-eating dinosaurs are known as theropods.
The word theropods mean beast-footed because they had sharp, hooked claws on their toes like a beast!
The long tails of dinosaurs helped them keep their balance when they were running.
Dinosaur is a Greek word that means terrible lizard.
Explorer Roy Chapman Andrews found the first dinosaur nest in 1923 in the Mongolia Gobi Desert.
There have been dinosaur eggs found that are as big as a basketball.
Plant eating dinosaurs had eyes that faced out to each side so they could watch for danger while they were eating.
DINOSAUR THEMED PARTY IDEAS
If you are having a dinosaur themed party you may need some more fun ideas. I have several boys at my house and they all loved dinos when they were younger!
Have a fossil dig during the party. Fill up a small baby pool with sand and bury some "fossils" in the sand. Let the kids do their own dig!
Make some dinosaur sugar cookies using these dinosaur cookie cutters. Let the kids decorate their own cookies for even more fun.
Order some tiny plastic dinosaurs and then make some dinosaur ice cubes. Just place a plastic dinosaur into each ice cube tray slot. Add water and freeze. Put these into the cups and kids will be so excited when their ice melts!
You can decorate for the party using a lot of hunting type decor. Greenery and camo type items work great for the prehistoric time period.
It is fun to use a dinosaur footprint template to cut out dinosaur steps that lead up to the front door for the party.
PRINTABLE DINOSAUR BINGO
This printable dinosaur bingo game has six different bingo cards and a calling card for your convenience. This is a perfect activity for a dinosaur themed birthday party!
You can download and print off these bingo cards by clicking on the image below or this link: Dinosaur BingoMerkur slot.
If you loved this printable kids activity be sure to check these other fun ideas out:
Please SHARE this great bingo game with your friends on social media so they can come by and print these off too!
Dinosaur Bingo Printable Free
The Best Air Fryer Hash Browns Recipe

- March 5, 2021

Instant Pot Zuppa Toscana Recipe (Olive Garden Copycat)

- March 4, 2021

Air Fryer Copycat Chick-Fil-A Nuggets Recipe

- March 2, 2021